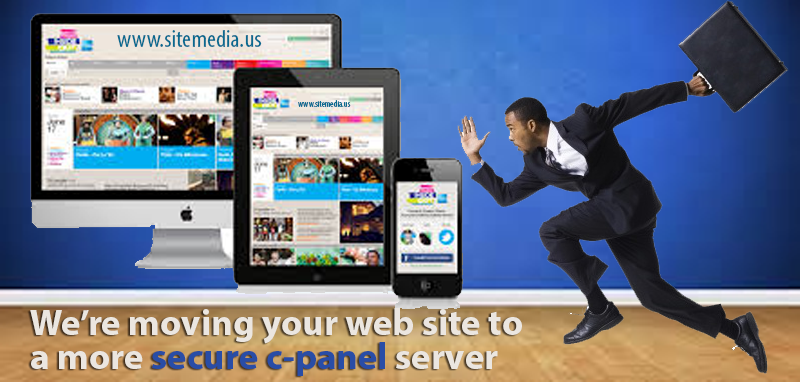 Thank you for being a faithful customer of SiteMedia.us. We really appreciate your patronage!
Your website hosting is due for annual renewal on November 10, 2016.  
Our web hosting is getting an urgent upgrade from the old 4G servers to a secure and modern C-Panel which has now become the the industry standard. C-panel offers a more secure and faster server where your website will be solely housed away from other people's data and where you will have 24/7 access to all your files.  This year, you will need to upgrade too. The good news is that there will be 24/7 customer care, installating of website monitoring for malware and the new server automatic does backups every night.
Switching your website to C-panel is MANDATORY and we will make it easy as 1, 2, 3 .  
Please start by purchasing your new hosting with an  c-panel HERE.   SiteMedia is also upgrading our servers so as of December 15, 2016, all clients who do not renew, all files will be deleted from our servers.

FIRST

, Uprgrade to C-Panel CLICK HERE
If you have one website, selecting Economy hosting is fine.

In the beginning, as a courtesy, SiteMedia offered family and close colleagues discounted hosting on our own servers for the last 10 years. The internet has changed tremendously in the last few months. You may not be aware, but on October 3, 2016, America and the UK has given up full control of the internet in an unprecedented move, signing over all rights to the web to ICANN and to the United Nations to govern. (Read all about it here)

As of October 2016, Java, Facebook, Youtube and other popular social media sites have changed their codes and policy.   Technology changes rapidly we have owe it to our clients to keep up on cutting-edge software.
Did you know the United States gave over control of the internet to the UN as of October 3, 2017? (Read more)
Did you know Google has a new ranking system for websites?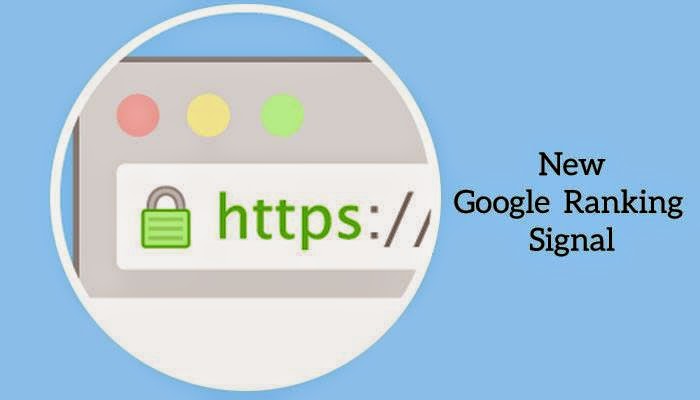 Google by far is the most popular Search Engine across the world and a majority of traffic for most of the sites. Getting the best ranking on Google is important for every single website. On 6th August Google announced that HTTPS encryption available exclusively from SSL Certificates will be a positive factor for search ranking position and SEO. SSL not only provides the security via https ,which protects your visitor's privacy and data ; it also provides data integrity to assure you and your customers that your data has not been tampered.Getting a boost in Google ranking is another benefit of SSL. For a very long time Google has been advocating the security over internet and all the indications show that SSL is likely to become a more highly-weighted security signal in the future. (Read more about Google's changes here)
It is important to know that SEO boost is applied only to the pages that are SSL protected. So SSL certificate can't benefit you in maximizing business through Google ranking if your website has  only login or checkout page secured.
Second

, purchase your SSL certificate to secure your website and improve Google ranking.  You can purchase now or at another date.
Third

, our tech doctor need to pack you up and MOVE!

We can move the content of the website over to the new c-panel.  This is a costly and time consuming process and we wish we could waive the fee.  We are offering our clients a discount of $75 to move and reinstall your website and database on the new c-panel server.  This usually costs $250 and up.

There will be a few hours of down time on your website while making the switch. No worries, we usually work in the wee hours when everyone is sleeping.  We will install a temporary splashpage as a placeholder so customers can still reach a landing page during the move once your purchase.

We can move the content of the website over to the new c-panel.
Finally,

visit our payment center and pay the tech doctor $50 to move a regular website and $100 to move each WordPress Content Management System you may have.

cheap ssl certificates, ssl certificate, SSL certificate providers, SSL certificate providers in india, SSL certificates, SSLcertificates, website security