About Me
Martell
Hurlock
Martell Hurlock is a professional  Master Gardener and Agronomist by training and experience.  Martell is  an interior horticulture specialist,  a consultant on greenhouse production of ornamental plants, fruits and vegetables.
Phone: +1 404.453.8519
Email:  kingmucmuc@gmail.com
CEO/FOUNDER
AFRICA EARTH FARMS RESOURCES, LTD.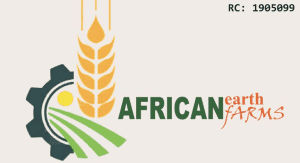 His love for agriculture started at a young age, in high school, Martell's major area of study was tropical agriculture which influenced his major at the University of Maryland Eastern Shore.  Martell gained his Bachelor of Science degree in Agriculture with a concentration in Plant and Soil Science.  During this time, he balanced his studies with involvement in various associations and internships, such as the Minorities in Agriculture Natural Sciences and Related Sciences (MANARS), National Student Support Council for Africa, Caribbean International Club, and host of a Radio Program on WESM and as an intern Farm Manager. He was honored as a Blue Ribbon Winner for Best Horticultural Display at the annual Ocean City, Maryland  Flower  Show.    He has also acted as a floral display judge in local and state fairs.
Martell's experience also includes being a business owner at the age of 21 for the Greenleaf Restaurant and supervised another,  Munirs Steakhouse in Queens ,New York.  He has also worked with Madlyn Simon & Associates,  an Interior Plantscaping Company,  as an Interior plant technician, with Interior Foliage Designs as a plant Technician,  a supervisor with Kiwi Interiors and at  Blondies Treehouse as a Quality Control Specialist. These various horticultural positions have given him enough experience to earn him master gardeners certification in 1999.  Martell was an Assistant Zone Gardner in the New York City Park System, Central Park Conservancy for 3 years.   Working with Central Park Conservancy inhouse training and seminars have broadened his understanding of the use of public space and a deeper appreciation of the environment.
Martell is currently working as a horticultural consultant, on establishing  a twenty unit hydroponic greenhouse farming operation for cut flowers and vegetable production on the island of St Lucia, as part of a contract for a major hotel chain. Along with been a volunteer at the University of the district of Columbia's experimental farm, Martell also volunteer to teach urban farming techniques to adults and youths in the city of Washington D.C. Martell have also done Soybean and Black eye peas research as part of his independent studies with Dr. Robert Dadson at the University of Maryland Eastern Shore.
In addition to his training and experience in his field he is also an accomplished percussionist, poet and chanter with an upcoming album .  A lover of the martial arts and a great fan of sports .  Martell currently resides in Lawrenceville, Georgia.