SSL Certificates Let customers know their private details are safe. Same security as our competitors for up to 90% less.
About Our SSLs
▪ One SSL covers unlimited servers
▪ Work with all major browsers
▪ Cost up to 90% less
▪ Backed by industry-best 24/7 support
▪ Among the first to feature green browser bar
Defend your website! Keep your site clean and secure. Keep hackers out with firewall and 24/7 monitoring.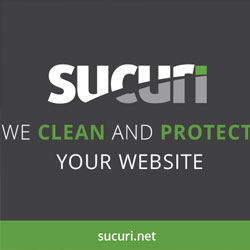 Website Security powered by Sucuri protects your web investment, keeping you and your customers safe from hackers and other online threats.
Every time shoppers place an order, they're trusting you to keep them safe from hackers who steal information or spread spyware and viruses. Deliver on that promise with Website Security. It not only finds malware but the security gaps hackers use to break in.