Congratulations! You are on your way to publishing your new website and starting your online endeavors. We will guide and work with you to get you on your way immediately. We work with your budget to help bring your vision to life. Web Development is similar to an architect building your dream home or business.
Your Digital Angels are similar to an architect and interior design dream team rolled into one. We will build you something wonderful, but you would first need a location for us to build it. Your domain name (.com, .net, .org, etc.,) is similar to your street address. So securing your domain is the first step, then you are on your way to building your new site. Now that you have your web address (URL), we will then build your dream building (web design). Now that we are through, we will need your "utilities" turned on so that everyone worldwide can see you. Your hosting is a lot similar to your power and light company. Without hosting, the lights don't turn on. Please follow the simple steps below to getting you started on your building and launching your new web project.
First, Reserve our Domain Name & Secure Hosting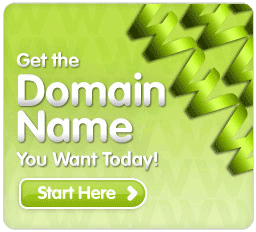 Reserve your Domain Name before someone else does starting at $11.99 per year. Remember, you are competing on a global scale when it comes to choosing your domain name so be creative, keep it simple and try variations of web names if the name you desire is already taken.
• Big savings over the competition.
• A long list of FREE extras – email, website & more.
• 24/7 service that's second-to-none.
You will be asked to create a password and 4 digit call in pin. Please keep this information safe and secure. We will need it to log into your account panel with your customer number in order for us to begin set up and design.
After you reserve your domain name, log into your control panel with the information provided and proceed to securing affordable hosting by clicking the menu link for hosting at the top. Click Here to Secure Affordable Hosting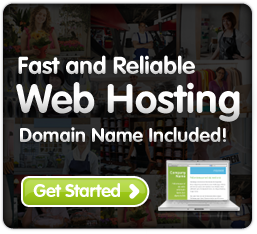 Our Affordable Hosting Plans include:
Plans start for less than $5 per month
99.9% UPTIME GUARANTEE on network
A powerful cloud infrastructure that's easy to use and always within reach.
One-click set up
Unlimited storage & bandwidth
Scalable to your business needs
24/7 security monitoring
Next, Think About Your Design and Color Scheme
To help us build a site you are proud to show off, we will need you to vent as much as possible. Think of your desired color schemes, design elements and what feel you would like your website to convey.
LOOK online for other websites that are similar and get ideas and elements to help build your site. Send us your links, suggestions and ideas and we will make it happen!
Finally, Gather and Organize Your Content, Verbiage, Images, Media…
Start gathering the content for your website. Organize your files, verbiage, photos and other media files. Look online for ideas to help write your content. We need as much information about you and your project as possible.
Do you need a content writer? We have writers on board SiteMedia.us that you can hire to write dynamic and interesting content for you. We are here to help you. Read more in our design process.
Need to pre-pay or make a deposit? No problem.
60% of the total amount is required before we begin working and the remainder of 40% is due immediately before we go live. We use the very secure PayPal payment processing service in our Payment Center. You do not have to have a Paypal account to use Paypal, just a valid credit card to make purchases. Enter our secure payment gateway.
Looking for a simple design wizard where you can personally build your site and publish by tonight? No technical skills or coding required!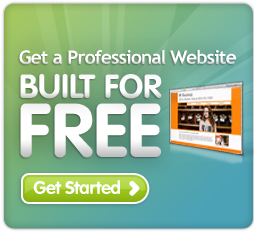 View our Website Builder Plans. Get online. Grow your business. Never miss a customer again and say hello to your beautiful new website! Our simple Website Tonight Plan comes packed with everything you need to build a full-featured website including FREE hosting, email and 24/7/365 customer support. We offer many pre-set templates and colors to choose from! See it in action>
Thank you once again for choosing SiteMedia.us. We look forward to working with you on your next project. Until then, please spread the word!